pizza
Site Admin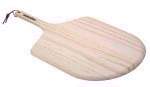 Joined: 19 Jun 2006
Posts: 701
Location: Honolulu, Hawaii, USA
Posted: Sun Apr 01, 2007 10:09 pm

Post subject: THE SECRET OF DREAMS by YACKI RAIZIZUN, PH. D.

---

I have started a blog at http://bimwah.net

Since Bimwahs are dream creatures;
the topic of some of the posts are Dreams.

I am posting excerpts at this link:

http://bimwah.net/blog/?m=200703

Can we learn from our dreams?
Do our dreams mean anything?
Can we benefit in a big way if we
take action from the messages that are revealed in our dreams?

The Secret of Dreams explains four types of dreams
that we have, why we have them and how to interpret them.


Yacki

takes out the mystery in dreams
by discussing what dreams are and why we experience them.

Great care is taken to expound on the stages of dreaming.

The secret of dreams solves the mystery of dreams
but it goes further to provide the religious, physical
and psychological reasons of why we need to dream
and what we can do to improve our lives by "living our dreams".

Please let me know what you think.

Albert Grande
_________________
"Pizza on Earth...Good Will to All!"
Visit: http://pizzatherapy.com
http://pizzatherapy.blogspot.com/
http://legendsofpizza.com/blog
suhas



Joined: 08 Jan 2008
Posts: 5

Posted: Wed Jan 09, 2008 4:55 am

Post subject:

---

It has been a quite regular practice in India where dreams were considered as one of the most effective tools to learn about future and good as well as bad impact on life.
Previously it was practiced by Acharya (teacher)in India.
I think I have got a lot through tjis post .thank you.